All The Stars That Shined...
Sometimes the first time you really see someone is long after they've gone,
And while the leaves are twisting colors on the branch,
That's a beautiful time to sing to your ghosts,
So we have a dear old cousin who likes to pray that way,
And now I've finally seen Gramma for herself.
Wish it was long ago,
So I could let her know,
Gramma Marion and Auntie Birdene,
Long gone but never forgotten,
One I thought I knew,
One I don't recall I ever met.
Time is like that,
It warps your connections,
So it twists the branches and twigs,
Yet as the frost gathers in your breath,
You learn and grow and come to know,
All the stars that shined.
AquarianM
By: Daniel A. Stafford
(C) 09/21/2011
Author's note:
Auntie Birdene (left) & Gramma Marion (right), we miss you both, and we'll always remember.
Don't they look like a couple of movie stars from back in the day?
Awarded by FairEllen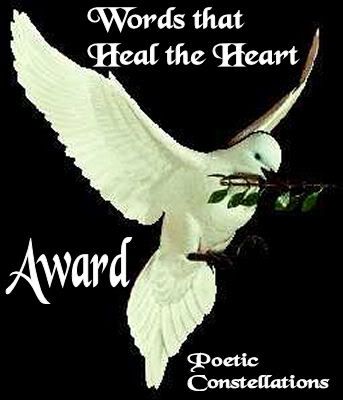 Awarded ROTD by Bri for 9/29/11